Olov Andersson, former WASP PhD student from Linköping University, today a WASP funded postdoc at ETH Zürich, has been awarded WASP Alum of the year 2021. This was announced at the yearly WASP Winter Conference in January 2022.
Through the Alumni of the Year award, WASP acknowledges individuals who have excelled within WASP by generating outstanding scientific impact as well as contributions to the program by engagement in the WASP community.
-Olov Andersson continuous to inspire us and communicates the importance of WASP and the WASP research arenas both within WASP and to the broader international research community, says Anders Ynnerman, WASP Program Director, during the prize ceremony
-In addition, WASP recognizes Olov's recent and outstanding achievement being a part of the winning team Cerberus in the DARPA Subterrain Challenge, a prestigious competition in Autonomous Systems. Olov is a role model for current WASP PhD students and demonstrates the ability to create unique career possibilities and memorable experiences beyond the PhD, Ynnerman continues.
Olov Andersson graduated in April 2020 with his thesis "Learning to make safe real-time decisions under uncertainty for autonomous robots", from the research lab of Prof. Patrick Doherty at Linköping University. At present, Olov is a WASP funded postdoc in the Autonomous Systems Lab (ASL) led by Prof. Roland Siegwart at ETH Zürich. The lab is a world-leading environment for research in autonomous systems.
During the Winter Conference, Olov presented his current work as a post-doctoral researcher and his visions for the future. Olov emphasized the importance of WASP for his research career:
– I would like to in particular highlight the WASP research arenas, WARAs. It provides an interesting opportunity to talk to different people and companies about what their problems are, and what the solutions they need as well possible techniques in practice.
Olov also emphasizes other networking possibilities within WASP, such as the summer schools, and during scholarships, as giving synergies and inspiration for future work.
-For me, WASP has been a great help and I am happy to be a part of WASP, Olov concludes.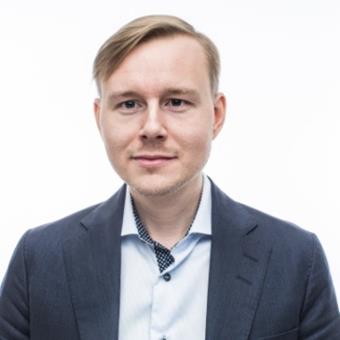 ---
Published: January 17th, 2022