Reports and public documents produced by WASP.
Annual Review
Starting in 2022, WASP is producing an easy-to-read annual review over the past year. It is available online and in print. Please send an email to info@wasp-sweden.org if you wish to recieve a printed copy.
Strategy
The ambition of WASP is to advance Sweden into an internationally recognized and leading position in the areas of artificial intelligence, autonomous systems and software. In the document WASP 2030- Paving the Way, WASP present its strategy and elaborates its long-term ambitions.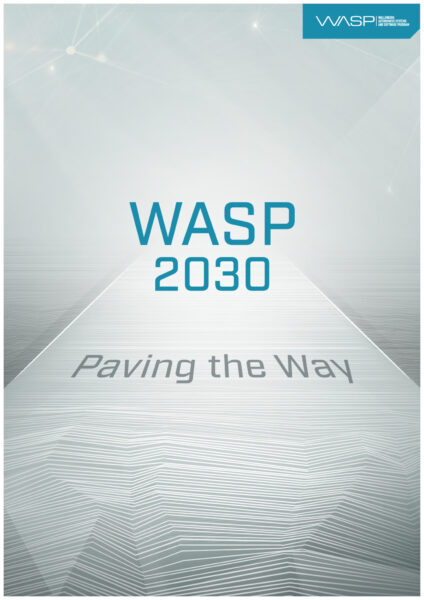 This document points out the direction and long-term strategy of the program. It also covers the nine wanted positions that WASP seeks to accomplish.
Editor: Anders Ynnerman
Download: WASP 2030 – Paving the Way
---